Matsumoto Industry continues to globally expand
the technologies and products that we create
Since its establishment, MATSUMOTO INDUSTRY Co., Ltd. has been manufacturing custom-made production and machinery equipment one by one, including conveyers, environmental and air quality equipment, labor-saving machinery, and more.
As machine specifications vary depending on customer needs, equipment conditions, and work environments, meeting these specifications requires advanced technical capabilities and knowledge. Our production equipment and machinery, developed based on the advanced technologies and extensive expertise we have accumulated over many long years, are appreciated by our numerous customers and highly acclaimed among major Japanese automobile manufacturers.
In recent years, we have also received many requests from overseas, and have expanded our activities worldwide by establishing group companies in the U.S., Indonesia, and China.
Moving forward, MATSUMOTO INDUSTRY Co., Ltd. will live up to our world-class status by continuing to provide optimal products.
Creating products that build the future
using our advanced technologies
and accumulated expertise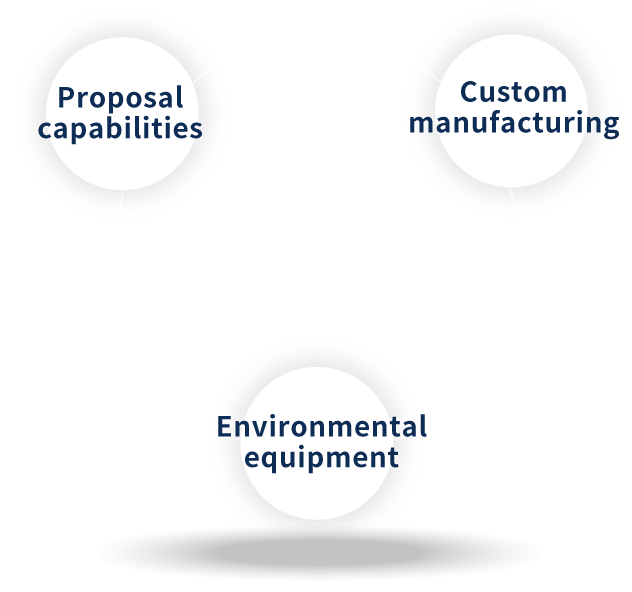 Our ability to make proposals based on our extensive experience

By conducting in-depth preliminary interviews and leveraging our extensive manufacturing experience and expertise, we provide our customers with optimal proposals.
Through the integration of both 2D and 3D CAD, we are able to view designs from a variety of angles. This helps our customers better visualize the products, and enables us to make proposals for products with higher levels of precision.

Unique, custom-made products

We manufacture custom-made products, individually in accordance with customer requests, to provide the types of machinery that are indispensable in manufacturing plants, such as conveyors, environmental and air quality equipment, labor-saving machinery, welding jigs, and more.
Through the technical competence that we have cultivated and the developmental capabilities that we continue to refine, we are able to more accurately manufacture a broad range of machinery and equipment with higher quality and precision.

Environmental equipment developed using our unique technologies

The welding fume collector GENEFRESH is a type of environmental equipment developed by our company. It sucks in hazardous welding fumes to keep working environments in factories and workshops safer and more hygienic. We also sell the Push Unit, a compact open-type push-pull ventilation system.
Conveyers
We design, manufacture, and install a broad range of conveying equipment, including various types of conveyers and AGVs. We meet a wide range of customer needs by taking advantage of our extensive experience and advanced technical capabilities.
We design, manufacture, and install equipment optimized to meet the conditions of use among the diverse array of conveying equipment. We propose custom-made conveyers, AGVs, and other equipment tailored to match the shape, mass, and working conditions of various materials to be conveyed in order to improve factory efficiency and production capacity.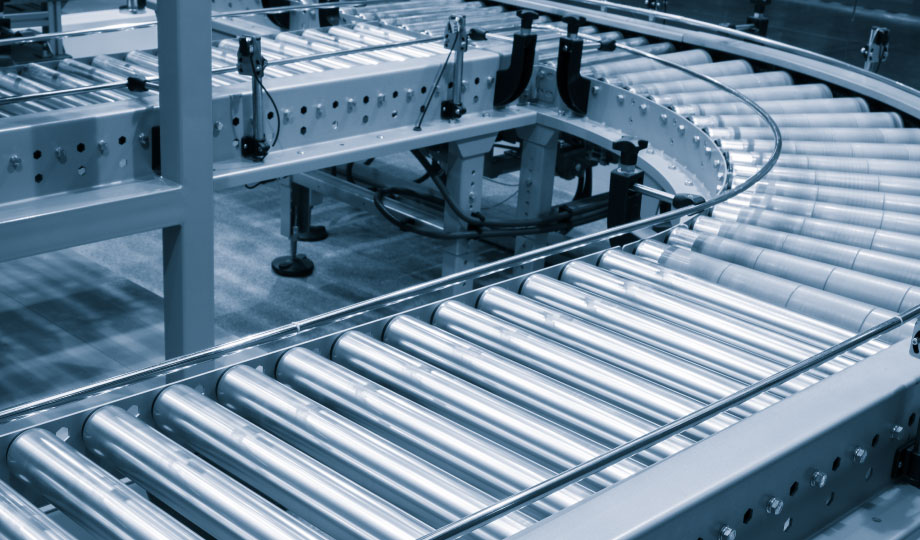 Environment and air quality equipment
We developed and manufacture the welding fume collector, GENEFRESH, and sell the compact open-type push-pull ventilation system, Push Unit.
Factories, shop floors, medical facilities, etc. occasionally handle various types of hazardous substances in the form of dust and gases that are harmful to the human body. We design, manufacture, and sell environmental and air quality equipment to reduce the risks to human health and the environment. We propose products that meet the needs of our customers, with the aim of creating comfortable working environments.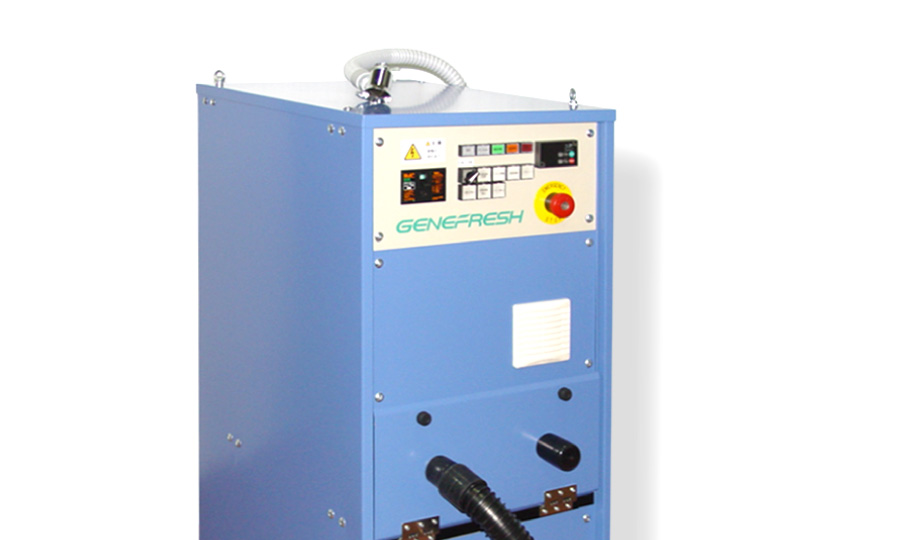 Labor-saving Machinery
Matsumoto Industry is capable of fulfilling our customers' desires to save labor, automate processes, and overcome labor-shortage issues. We are able to provide turn-key service from design to manufacturing and installation, by leveraging our extensive experience and expertise to meet our customers' requested specifications. Following delivery, we also provide follow-up (maintenance) services.
Our staff, who are well acquainted with manufacturing sites and labor-saving machinery, listen carefully to the needs of our customers and propose the products best suited for them in terms of cost, delivery time, and quality.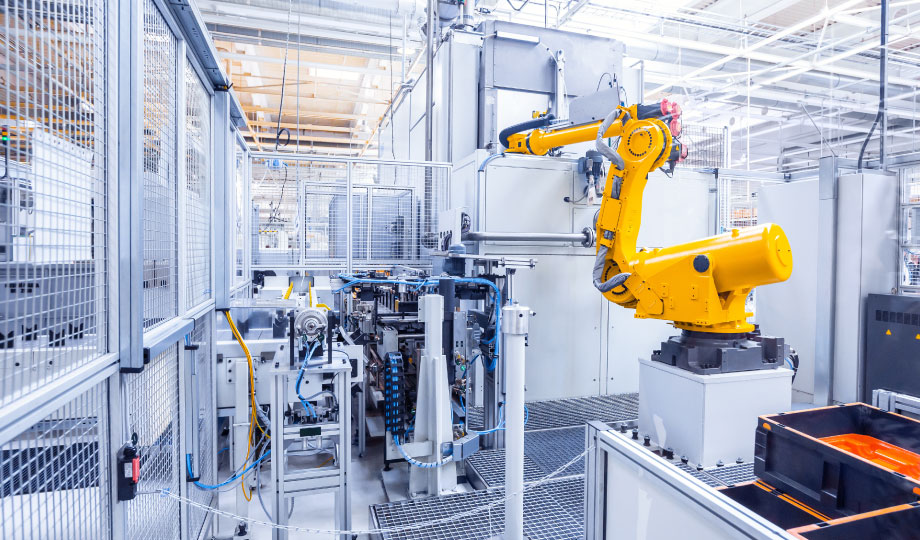 Stock conveyor

Lift and carry axial direction stock device.

Press device

Table-elevating press capable of 1500 kN of pressure

Multi-level elevator

Automatic allocation device for multi-level conveyers.

Welding jig

Clamping device for parts positioning.

Hand press

Manual jacking machine, managed with press-fitting sensor.

X-ray inspection carrier device

Inspection and related devices and carrier for X-ray inspections for carry-ons at the airports.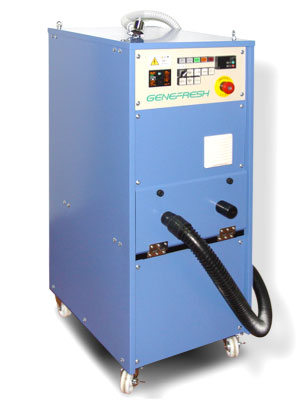 Weld Fume Collector "GENEFRESH"
GENEFRESH is a welding fume collector capable of improving the air quality at welding work sites by preventing the spread of welding fumes by suctioning them up near the source.
It is capable of suctioning up welding fumes before they spread throughout the work site, thus keeping areas clean, and it provides a variety of other benefits, such as reducing cleaning time and contributing to improved worker health management and retention rates. Other major features include its compact size, enabling it to be placed in a space-saving location, and the ability to switch between two different suction configurations depending on the intended use.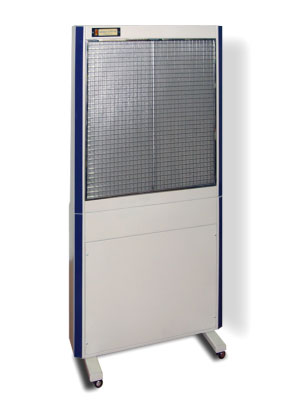 Ventilator Push Unit
Although dust and gas masks are used to protect workers from harmful dust and gases, wearing a mask can be burdensome for workers, causing breathing difficulties and annoyance. Push Unit frees workers from such burdens.
While previously only local exhaust ventilation systems were allowed to be installed under the provisions of Japan`s Industrial Safety and Health Act, ventilation via Push Unit now is legally allowed, and many factories use them for ventilation to improve working environments.
Reliable after-sales service following installation
Matsumoto Industry has established a reliable after-sales service system for our customers to maintain the productivity of production and machinery equipment following installation and to ensure that equipment can be used safely for a long time.
The follow-up activities of our sales representatives include periodic inspections and maintenance. We continue to keep an eye on the equipment that our customers have installed, and our reliable after-sales services contribute to the long-term and stable operation of the equipment installed.